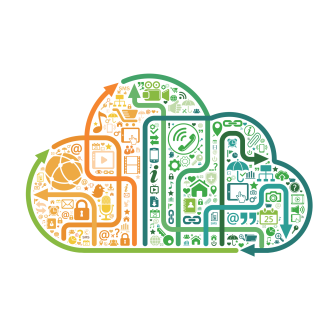 Maximize your infrastructure
Cloud migration can be complicated - but it doesn't have to be. At Endpoint Systems, our discovery process leverages a fast and pragmatic approach mapping applications and infrastructure to fit your needs - whether that's re-hosting, re-platforming, or re-factoring your apps and platforms. An automation strategy is designed and deployed for workload migration and supplemented with teams of code migration specialists to modify or re-architect applications as required.
Transition and migration services. We'll help you redesign your business processes, technology architecture, and help you build a team to support upgrade and/or migration between your existing environment and your vendor.

Application modernization. Application modification and refactoring services to help your applications enjoy cost and infrastructure goals through the judicious leverage of cloud resources.

Automation services. Automation is everything - our team can help you build a process to automate the building, testing, and deployment of your applications, reducing development time and efforts and optimizing the cost of an idea's transformation into an implementation.

Managed cloud solutions. Power your business and increase speed across public, private and virtual cloud with our managed cloud solutions.
Contact us today and let us help you get started!